"FLOWERS ALWAYS MAKE PEOPLE BETTER, HAPPIER, AND MORE HELPFUL; THEY ARE SUNSHINE, FOOD AND MEDICINE FOR THE SOUL." ~ LUTHER BURBANK 
• Lighten and brighten your attitude
• Strengthen your immune system
• Decrease stress, anxiety, and overwhelm
• Let nature support you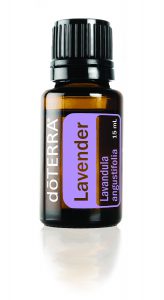 Essential oils help your body to de-stress. They can support healthy breathing, digestion, hair and skin. They help balance mood swings, sleep, and energy levels. What are your health concerns and priorities?
Together we will explore what natural solutions support your goals.
Anna is a Wellness Advocate with doTerra essential oil company. doTerra is dedicated to having highest quality essential oils so you count on having the same results every time you use them.
Session are in person or phone/zoom
"After years of being physically active my knees were diagnosed with "Pseudo Gout."  The pain took my breath away. Instead of being at the gym I was sitting on the couch icing my knees. I visited more doctors than I care to list.  By the grace of God, my do-Terra Wellness Advocate , Anna Yang, recommended Deep Blue and Copaiba.  Wow!  What a noticeable difference in just a few days!  I am thrilled to be pain free and back at the gym. I will continue with both essential oils if the need arises.  Yay doTerra!"
"After four bouts of pneumonia in a year, I was very concerned about my health. I wanted to strengthen my immune system. I called on Anna because of her training as a nurse, and her experience exploring the potentials of other healing modalities. She helped me put a package of doTerra vitamins, essential oils, and probiotics together that I have used for a year. Since then, I have been pneumonia free and I have peace of mind."